5 WEEK SMALL GROUP BOOTCAMP
 BRAND STORYBOARD COURSE
 starting February 2nd

Figure out the message that speaks to your audience –  with pen and paper! 
Are you a brilliant coach with many (maybe too many) ideas? This program is for you if you can find yourself with this: 
You have already done a lot of work for marketing your coaching business - but you don't know how to take it to the next level. You need a plan. 
Thinking of self-promotion makes you feel uneasy. You lack the words to speak about your business with confidence.  
You are doing many different things in your business. Which maybe gives you an excuse to not act?
You haven't found the words to describe your secret sauce and "superpower"!
Do you wish for a magic wand that helps you "grow up" in your business and attract the right clients?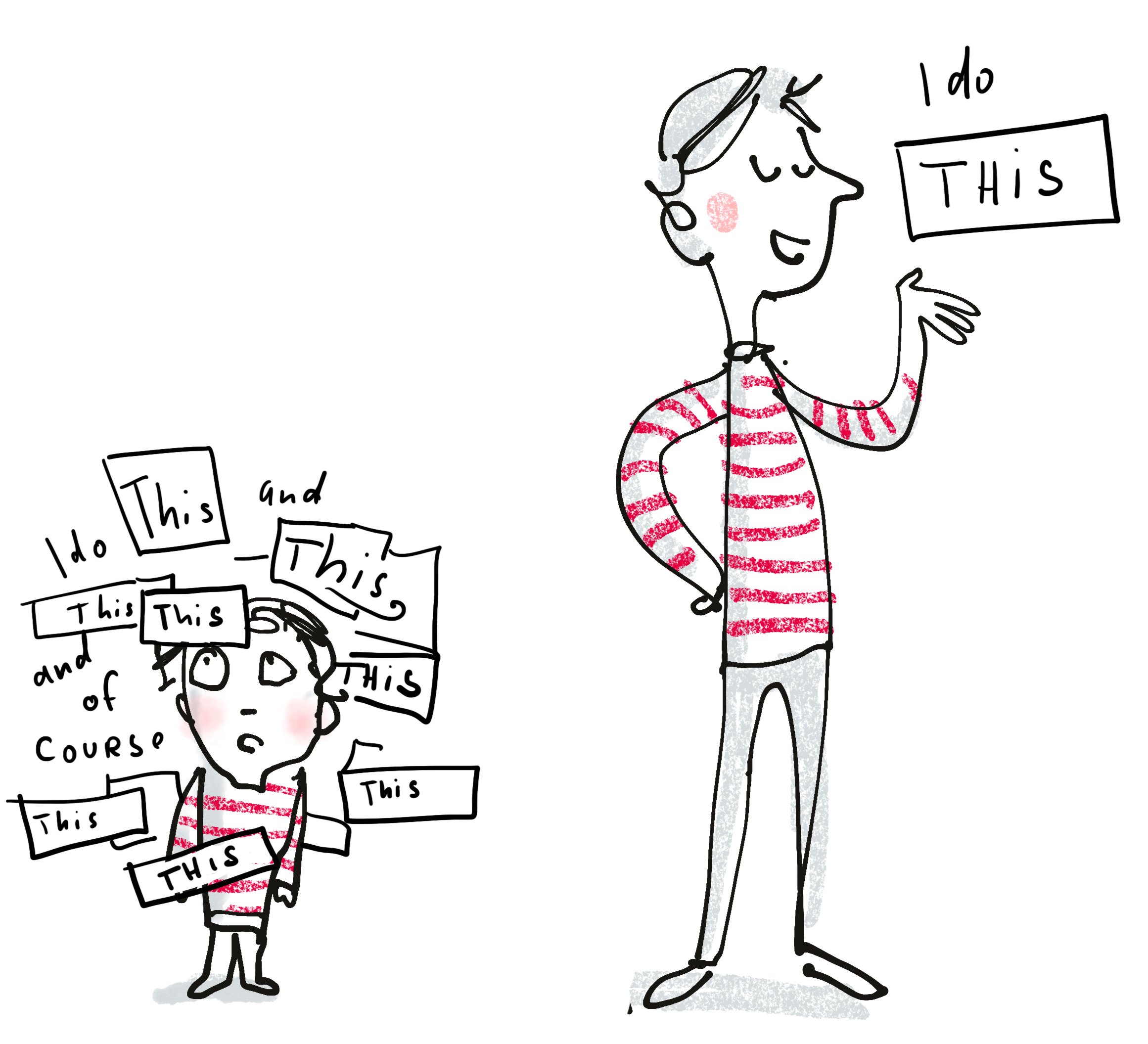 Brand Storyboarding comes close to this magic wand! 
Business made visual
I struggled with talking about my business until I laid the message out visually. Then all of a sudden it clicked!
Brand Storyboarding is a  fun and inspiring way to find, refine and express your business idea, positioning, and offer.



Drawing up the "moving parts" of any communication gives you a deep understanding of how to talk to your (prospective) clients so they understand, listen, and buy.
The visuals give you the opportunity to see "the big picture" of your business and see it from outside

Who needs the Brand Storyboard course?
Coaches and other business owners who are struggling to focus their message and attract clients.

Consultants who want to expand their own toolbox 

Anybody who needs to communicate more effectively!
What is a Brand Storyboard?
I teach you the process that I use to help my clients figure out their message. I use a gaming metaphor that is based on the simplest of stories: You, the fairy, is helping a player to get out of the pit into paradise. You can read more about what I do on www.lillbranding.com
This is a chance to get my input on your brand AND learn the process yourself.

What if I don't want to learn to draw?
You don't have to! It is enough if you can draw stick people. We don't draw because it should look pretty, but to look at the big picture of your business. You'll get a better overview this way, instead of dealing with linear text. 

The next cohort starts on February 2nd
Live calls are on Tuesdays at 8 PM CET (Copenhagen) – 7 PM GMT (London) – 2 PM EST (New York)  – 11 AM PST (San Francisco)
Webinar recordings, templates,  and other course material will be available for you after the live sessions on the course platform. 

If you buy the course before February 1st, you'll also get a 1:1 coaching call with me. 
Ingrid Lill – communication designer turned branding coach
 I help coaches and consultants to figure out their message. 
As a graphic designer and art director, I have designed countless logos corporate identities, websites and brochures. 

When I started my own business – graphic facilitation and drawing classes – I found out that good work isn't enough to build a sustainable business. 
Although I took courses and read about marketing, it didn't click for me. I always felt awkward promoting myself. 
Brand Storyboarding
Only when I sketched out my own business plan I discovered that the tools of visual thinking can help tremendously with getting clear about your business and  brand message.
This is what I am now helping my clients achieve, too.
This way, drawing revolutionized my business. Now I'm running a unique branding business, driven by the power of my pencil.
Marketing can be fun!

I'm on a mission to fight the noisy ocean of semi-professional design templates and lofty promises that all look and sound the same. I'd love to show you how being authentic and focusing on what you love can drive your business, too. 
You can see the work I'm doing for clients on www.lillbranding.com