BRAND STORYBOARD COURSE
Five live webinars, Tuesdays 8PM CET
 starting Nov 10th

Learn to figure out the message that speaks to your audience –  with pen and paper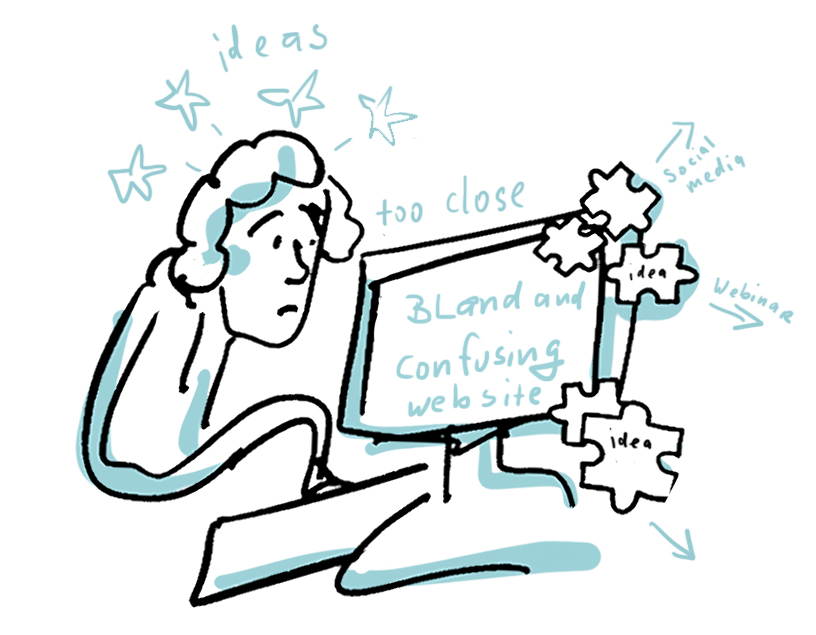 Do  you lack focus in your business?
Is your website bland and confusing?
Do you feel queasy about self promotion? 

Learn this simple, visual and effective tool for finding and communicating your business idea, positioning, and offer!



Drawing up the "moving parts" of any communication gives you a deep understanding of how to talk to your (prospective) clients so they understand, listen, and buy.
The visuals give you the opportunity to see "the big picture" of your business and see it from outside

Who needs the Brand Storyboard course?
Coaches and other business owners who are struggling to focus their message and attract clients.

Consultants who want to expand their own toolbox 

Anybody who needs to communicate more effectively!
How does a Brand Storyboard work?
I teach you the process that I use to help my clients figure out their message. I use a gaming metaphor that is based on the simplest of stories: You, the fairy, is helping a player to get out of the pit into paradise. You can read more about what I do on www.lillbranding.com
This is a chance to get my input on your brand AND learn the process yourself.

The practical stuff
We meet on Tuesdays 8P M Danish time and draw together. 
The recordings and course material will be available for you forever.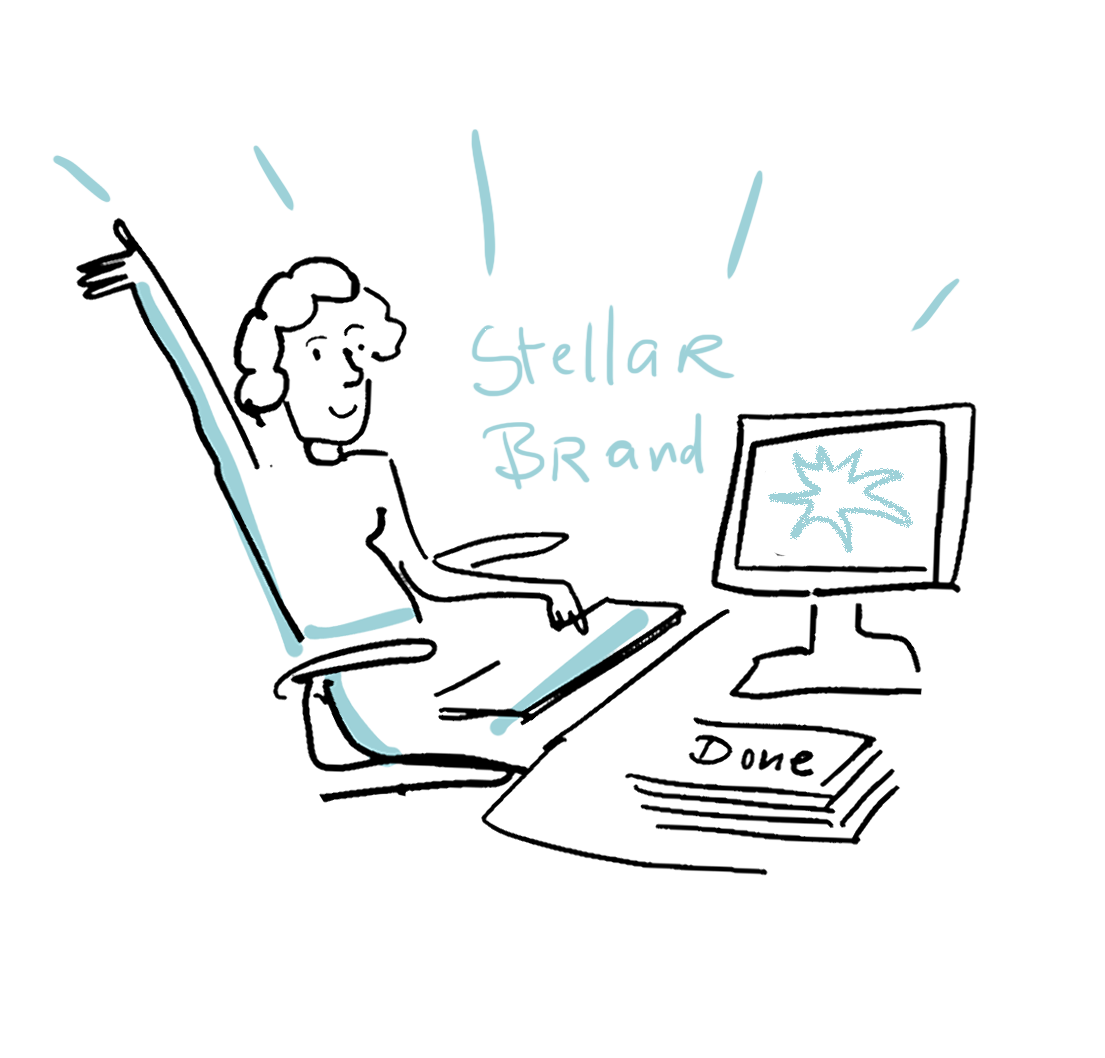 Course modules
Overview: The why, what, and how of a Brand Storyboard

The Pit: Your client's problem:
How it looks, and how it feels



The Problem: Your common enemy:
Why it is wrong that your player has to struggle



Paradise: what your client is dreaming about!
The game changer: Your service. 


You, the fairy:
How do I know you're friendly? And capable?


Breadcrumbs and liferafts:
Help other players find you

Webinar recordings, templates,  and other course material will be available for you forever.

Ingrid Lill – brand consultant  with a pencil

 I help coaches and consultants to figure out their message. 
As a graphic designer and art director, I have designed countless logos corporate identities, websites and brochures. 

When I started my own business – graphic facilitation and drawing classes – I found out that good work isn't enough to build a sustainable business. 
Although I took courses and read about marketing, it didn't click for me. I always felt awkward promoting myself. 
Brand Storyboarding
Only when I sketched out my own business plan I discovered that the tools of visual thinking can help tremendously with getting clear about your business and  brand message.
This is what I am now helping my clients achieve, too.
This way, drawing revolutionized my business. Now I'm running a unique branding business, driven by the power of my pencil.
Marketing can be fun!

I'm on a mission to fight the noisy ocean of semi-professional design templates and lofty promises that all look and sound the same. I'd love to show you how being authentic and focusing on what you love can drive your business, too. 
You can see the work I'm doing for clients on www.lillbranding.com
Bonus 1: Get my popular class "Illustration made easy" for free.
Become your own illustrator. Basic and fun figure drawing for coaches, facilitators, teachers and everybody who wants to learn simple drawing. 

Value: 317 USD

"I have always dreamed of being able to illustrate  for my blog and for little everyday stories. But I drew worse than a kindergarten child and my attempts quickly ended in frustration. And then Lill's illustrations course came along. Drawing was suddenly really fun and my pictures became much better.


So if you say you can't draw but would love to, this course is definitely for you.

Su Busson, coach


 
Bonus 2: Get access to future rounds of my live drawing classes

Planned for the future: 
Dream - Draw - Do" - draw a storyboard for your vision

Illustration for social media

Drawing for teaching and presentations

Draw your Brand Storyboard" round 2
PLUS
Access to the huge library of webinar recordings about a variety of topics like
digital drawing & design
tips and tricks how to draw your own icons
simple illustration for social media
Value: Huge